BLACKPINK Jennie Arrives at Airport With Face Fully Covered & Looking Distressed
On September 23, Jennie arrived at Incheon International Airport after finishing her schedule in Los Angeles, the U.S.
At the time, the "Shut Down" singer drew attention to her airport fashion and appearance. Unlike her usual trendy and hip style, she showed up wearing a sweatshirt and long skirt instead.
Photo: Twitter
What was noticeable was her bucket hat and a black mask that covers her face almost completely. This made her eyes even barely visible and enough to make it difficult to recognize her if you're not a fan.
In a video uploaded, Jennie walked as if she was anxious due to her "completely armed" clothes and look. On top of this, she was also surrounded by bodyguards.
Photo: Twitter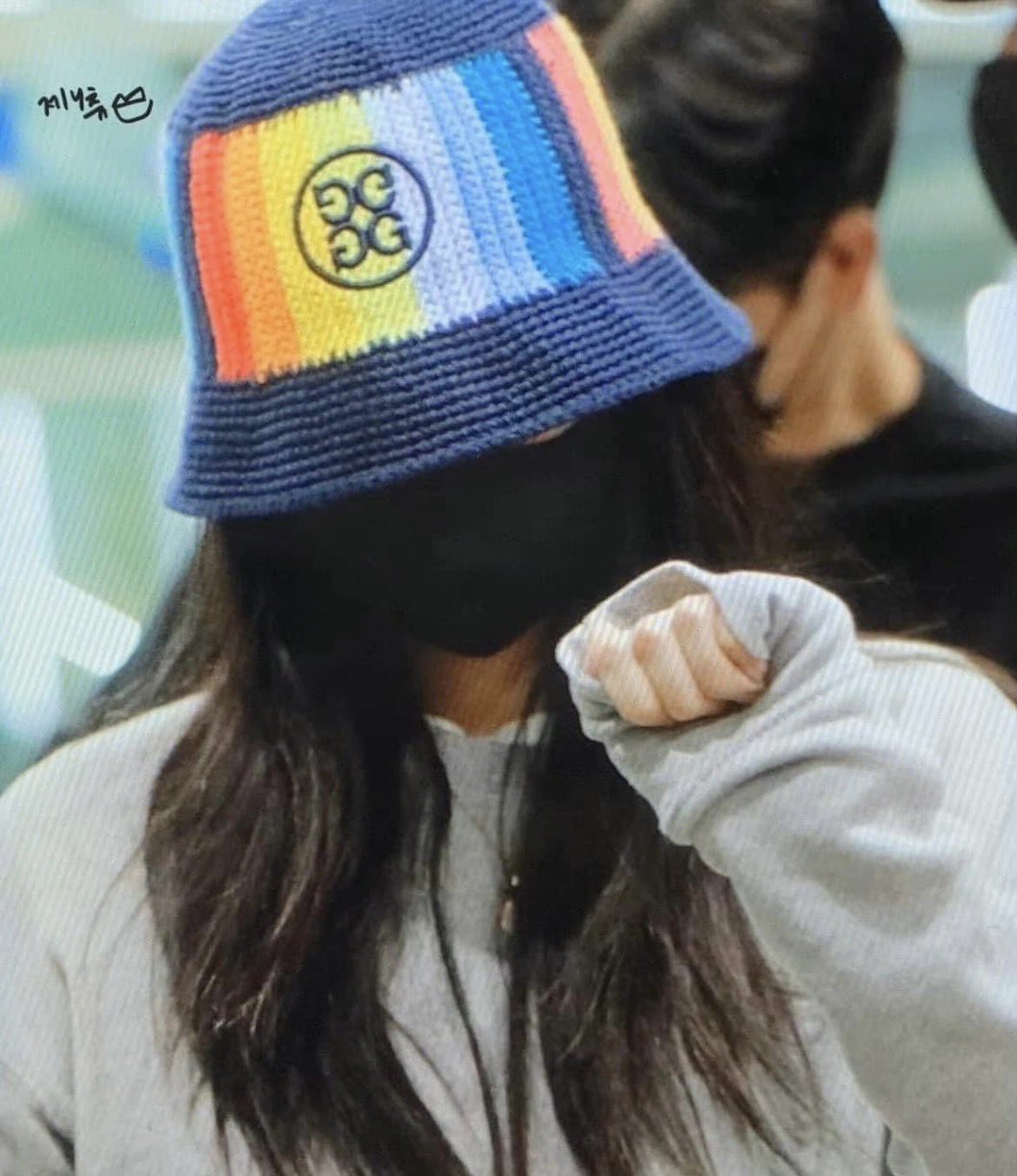 Photo: Twitter
Even when she waved her hands to the reporters and fans who waited for her arrival, she seemed somewhat concerned as if she was not comfortable. Jennie would also often brush and cover her eyes, looking at the ground.
The female didn't take off her mask at all and left the airport immediately after waving hands and drawing hearts in the air.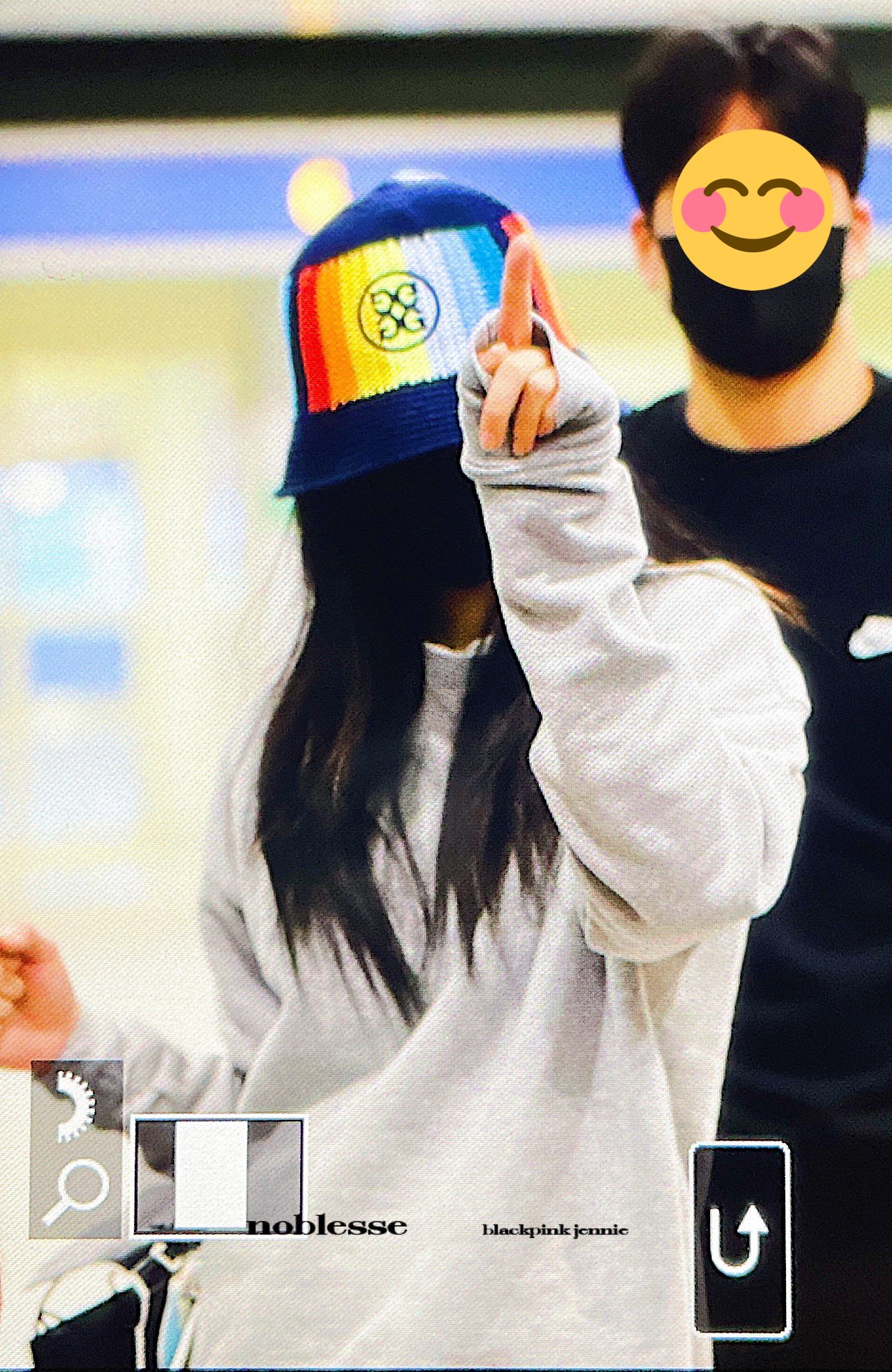 Photo: Twitter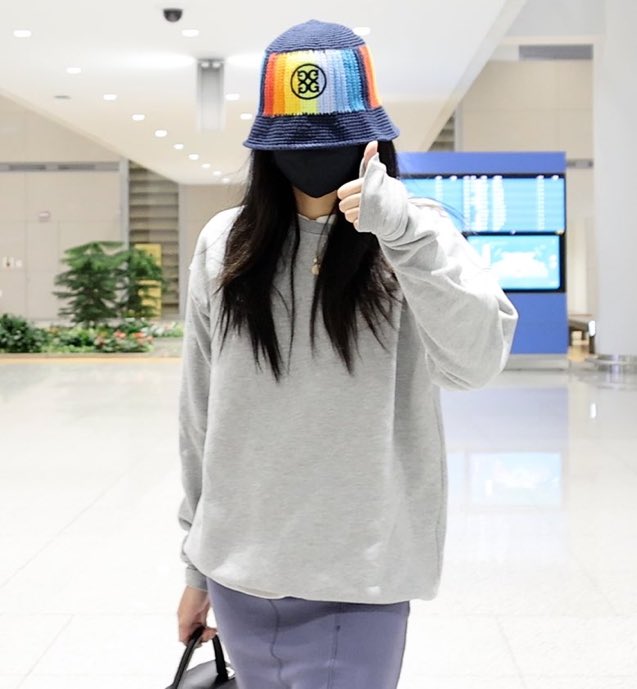 Photo: Twitter
Jennie's Behavior Causes Worry– What Is She Anxious About?
Upon seeing the video and her photos from the airport, fans and internet users are guessing that Jennie has been thinking about the threats against her privacy after it was speculated that her account has been hacked.
In particular, the hacking problem arises after she was embroiled in rumors of a romantic relationship with BTS V in May. They were reportedly spotted in Jeju for a trip, although evidence and photos didn't start to spread until August and September.
Between these months, a series of photos between V and Jennie were released by a hacker, who claimed that the two idols were dating for a while already. This didn't stop and even Jennie's photo inside a bathtub was also leaked.
Some fans even claimed that Jennie was worried about her privacy and that she ended up organizing her personal Instagram and blocking all of her followers.
Currently, Jennie, V, and their agencies have not revealed their specific positions on the romance rumor. Fans are worried that Jennie has been under a lot of stress recently because of the tumultuous romance rumor; thus, a global union demanding YG Entertainment protect Jennie was recently organized.
BLINKs Demand YG Entertainment Protect BLACKPINK Jennie Following Photo Leaks
Due to the company's continued silence, massive fan bases of Jennie, both in South Korea and abroad (including Jennie DC Gallery, CHINA JENNIE BAR, and more), have formed the "Jennie Global Fan Union."
The Fan Union issued a statement on September 23, urging YG Entertainment to respond to the issue.
The statement reads,

Over the past few weeks, we have constantly communicated the seriousness of the ongoing issue to YG Entertainment and related officials regarding Jennie's privacy protection. Still, the appeals from fans have been to no avail.

Regardless of the party's intention, photos are being circulated, and many people are consuming them maliciously. Therefore, this is a severe privacy invasion and defamation issue that YG Entertainment must legally respond to.

Because we know the matter's sensitivity, it is also challenging to expect immediate actions and results. Nevertheless, YG Entertainment's continued silence is difficult to comprehend. We want YG to clarify the company's position to protect artists officially. We strongly demand a statement of official legal action against those who use the issue as an excuse to inflict secondary harm on Jennie, spread malicious rumors, and slander.

It is the company's natural duty to protect its artists. We hope you will accept the demands of fans this time.

– Jennie Global Fan Union