BLACKPINK's Jennie uploaded the behind-the-scenes of her TAMBURINS campaign, and besides her insane work ethic, her angelic personality shone through as she interacted with the staff.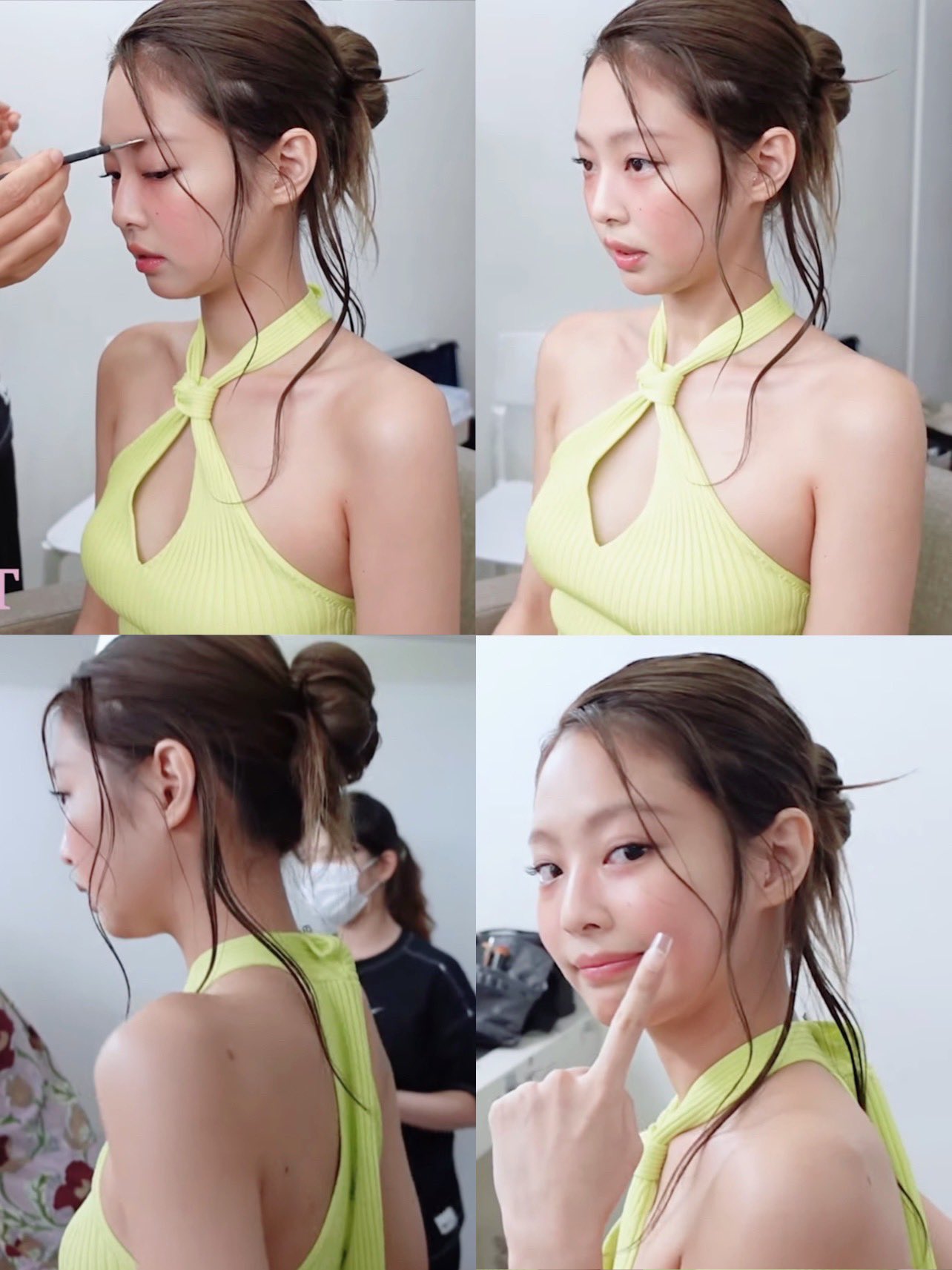 Jennie treats the staff like close friends, joking around with them and using the time during her breaks to get to know them better. She even pretended to interview her staff, letting one of them speak about the concept for the shoot in her stead.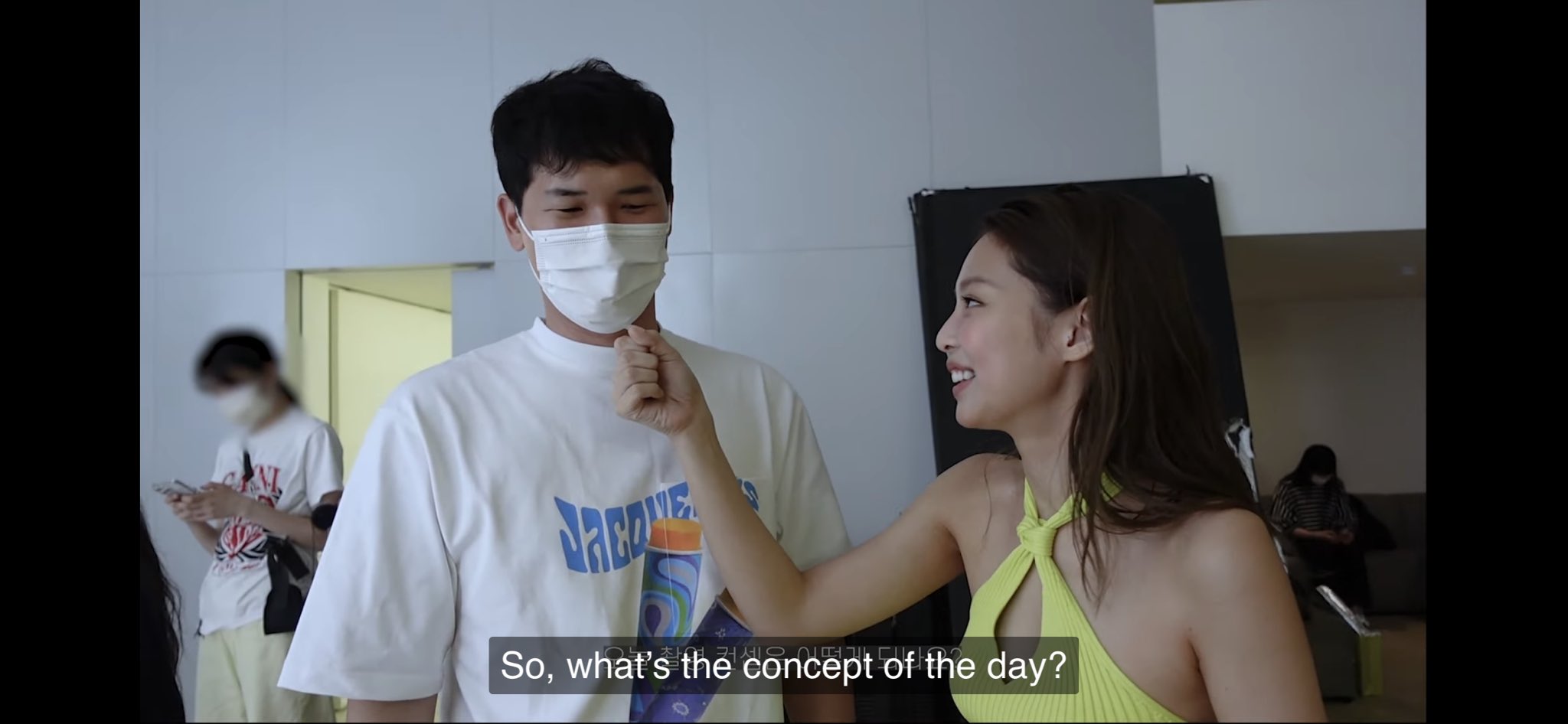 His delivery wasn't wrong, but it wasn't right either. While every shoot of Jennie's is perfect and beautiful, that wasn't the focal point for this TAMBURINS campaign.
Jennie teasingly dismissed this staff member before interviewing another coworker, who went into the details of Jennie's hair, makeup, and color scheme. Jennie also pointed out the beauty mark she had added to her face, accentuating her sensual charm. And as this campaign is almost a mini-movie with its several action scenes, Jennie's concept was one of dangerous allure.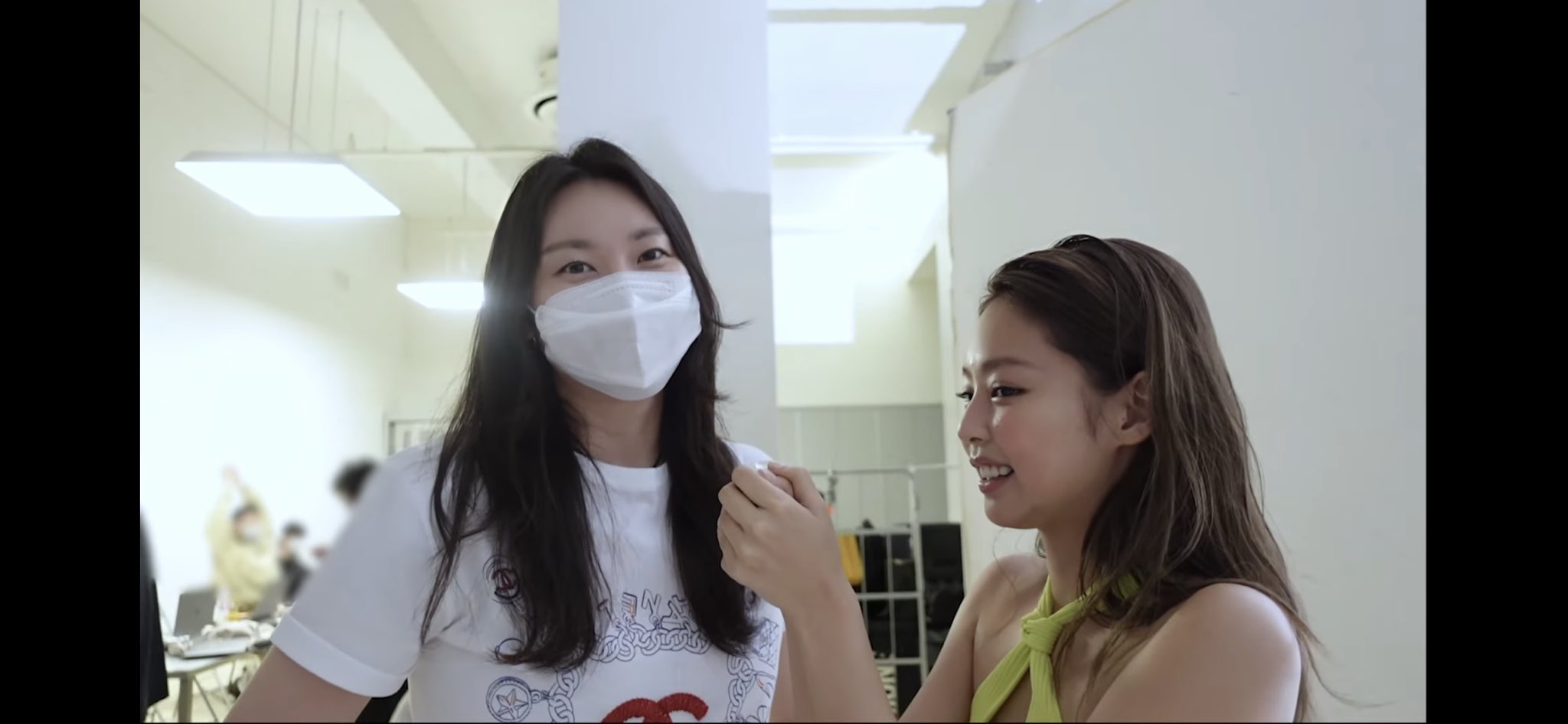 Besides playing around with the staff during breaks, Jennie also opened a nail salon. It's as if we're watching her at a sleepover with her friends instead of at the site for a commercial.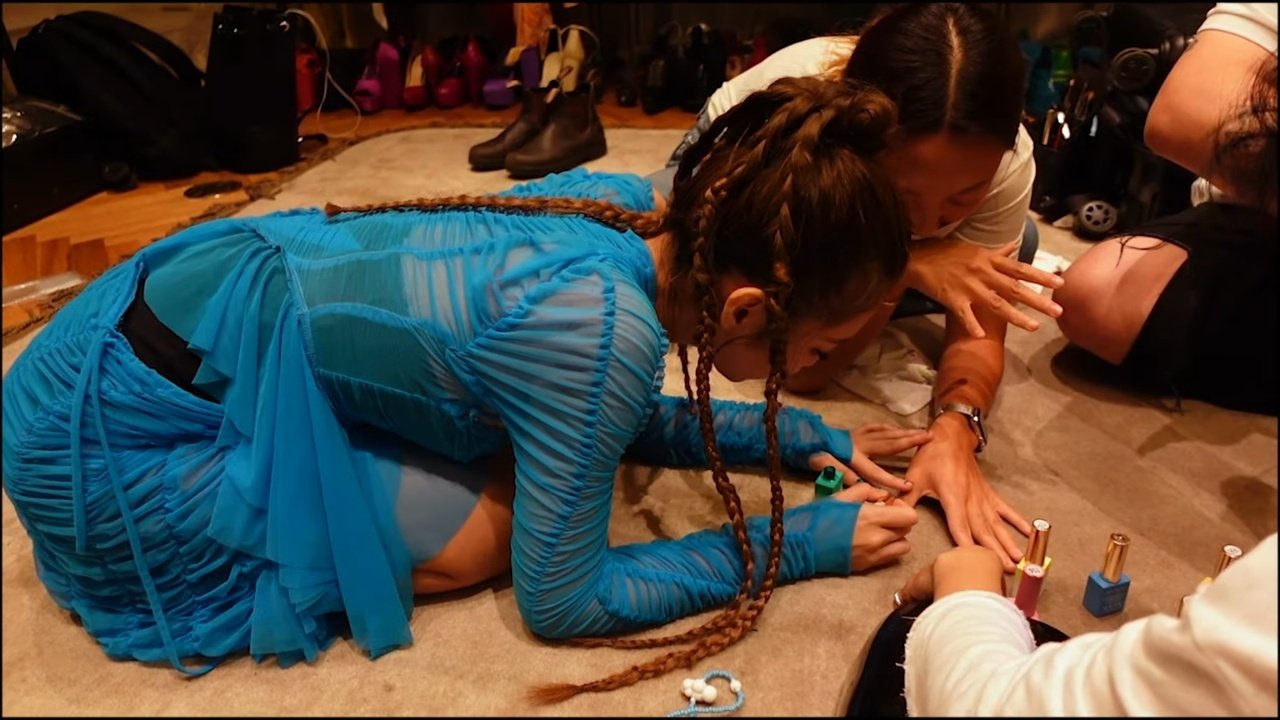 Jennie poured out all her care and attention to decorate the nails of her staff as beautifully as possible, to the point where her hands were shaking from nerves.
"You don't even shake when you dance outside in the cold, but your hands are shaking here." – One of Jennie's stylists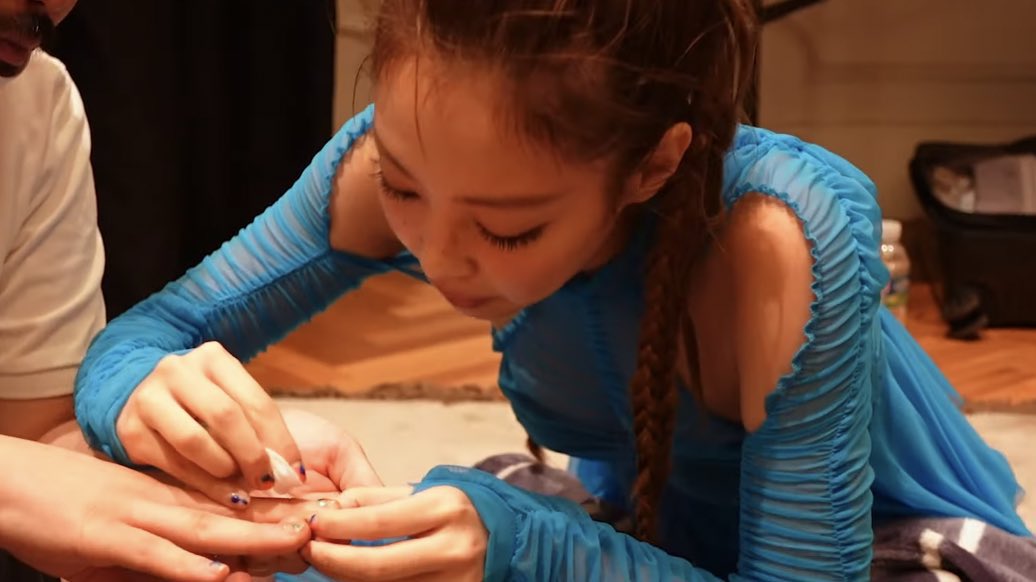 Of course, it wasn't at all that serious; she just always tries to give her best to those around her. She didn't forget to have fun, though, and Jennie playfully whined when her staff started teasing her before re-touching her hair stylist's nails.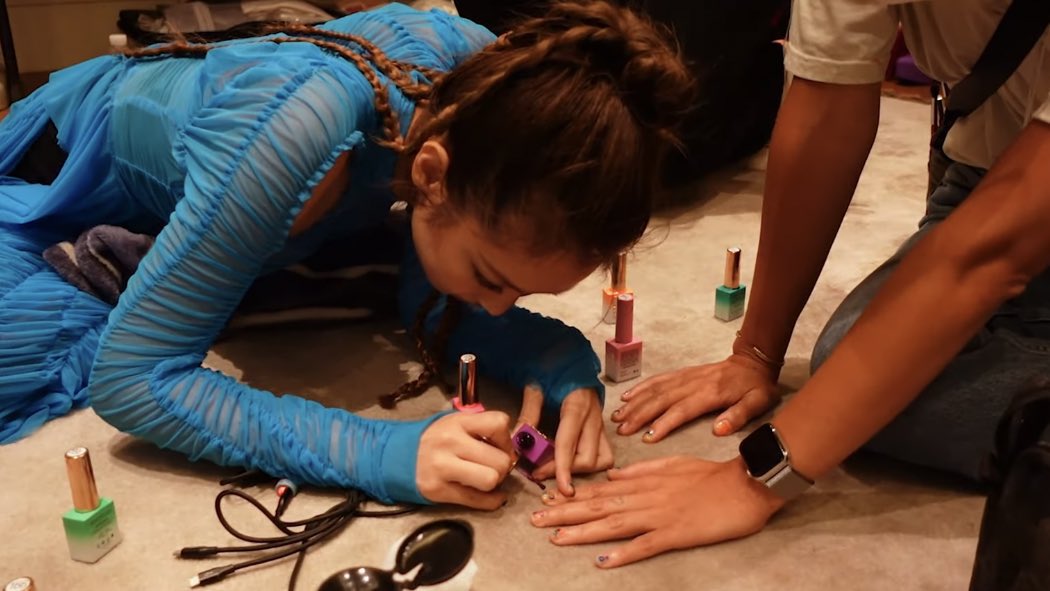 When she finished, her smile of satisfaction was so adorable BLINKs definitely took a screenshot of it.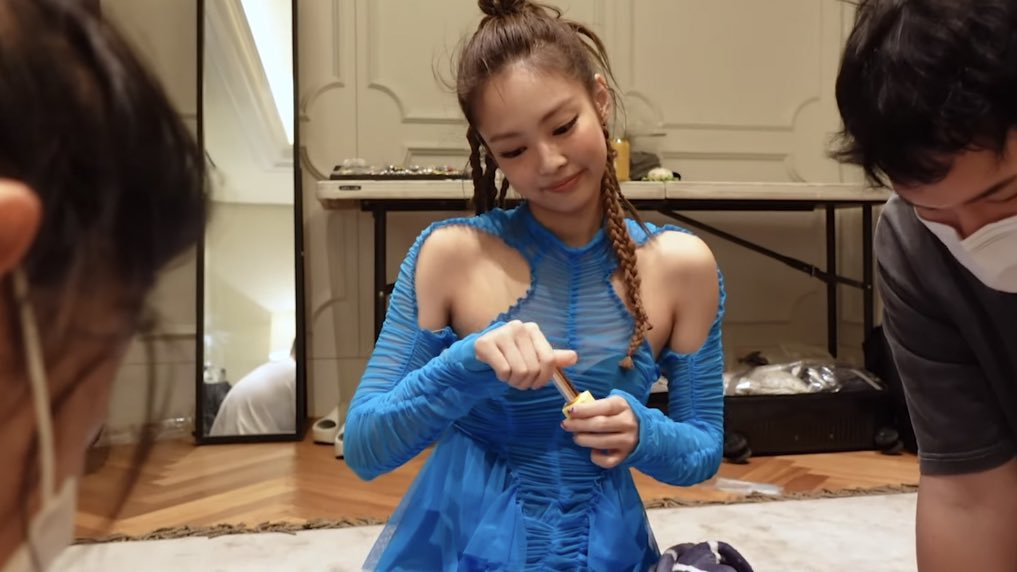 While it's not always a nail salon, Jennie often hangs out with her team like this for many of the photoshoots and music videos she does. It explains why everyone is so comfortable with each other and why the staff doesn't hesitate to pamper Jennie like she's the most precious person in existence to them.
Her staff also didn't hesitate to brag to the camera that they got their nails done by Jennie, and it's truly an honor many fans are jealous of.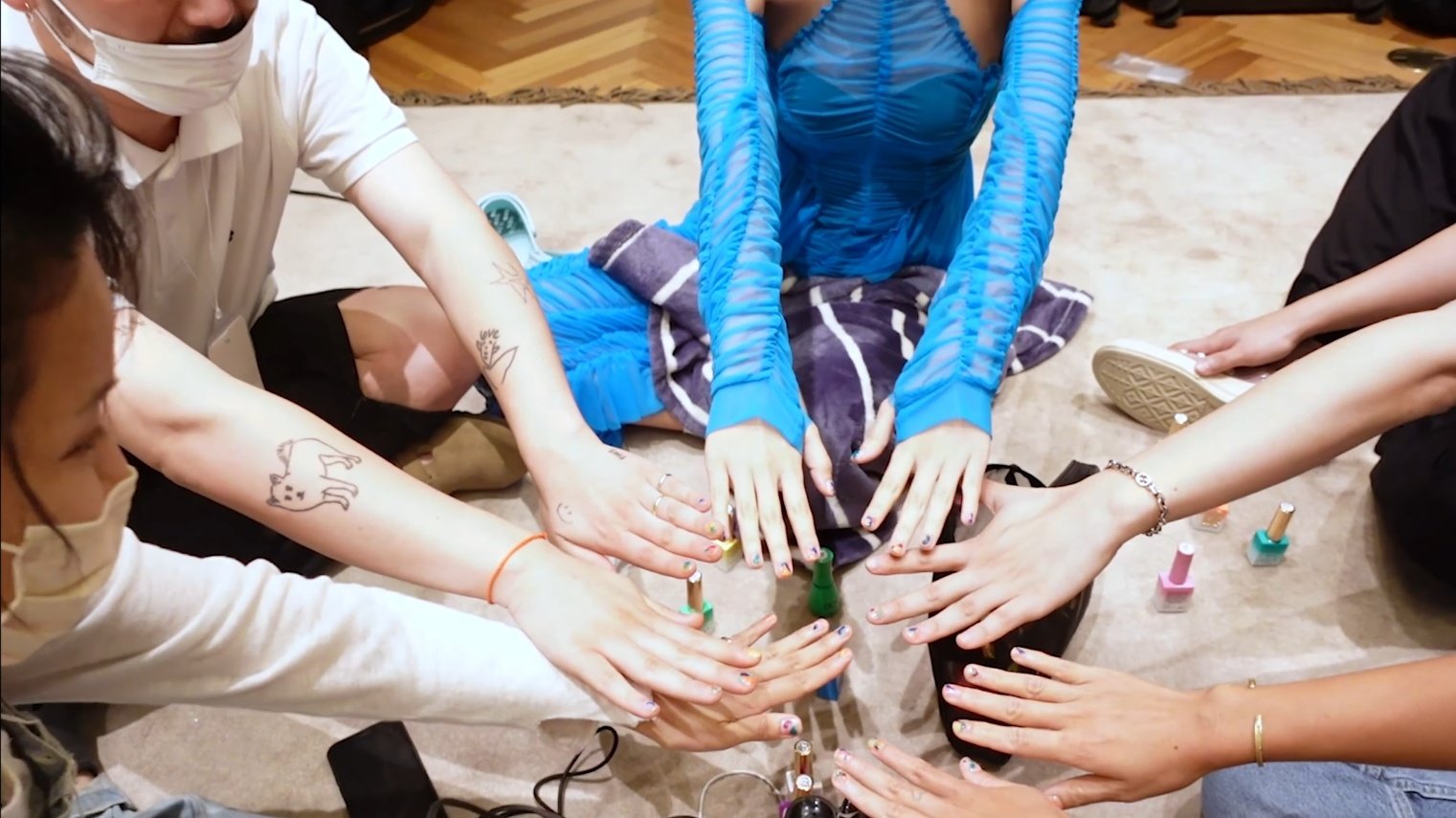 Screenshot
Photo: Twitter
Jennie's relationship with the staff is always consistent and full of love, no matter where or what she's filming.
There's a reason why everyone who's met Jennie calls her an angel, and we hope that she'll always be surrounded by those who love and support her.