On Twitter, a video of BLACKPINK Jennie holding her tears back at a fan signing event held on September 25 was uploaded by a fan.
In particular, Jennie was seen smiling and listening intently to a BLINK (fandom of BLACKPINK) when she suddenly pouted and was about to shed tears after hearing the words from the fan.
Jennie focused on listening to fan
It was noticeable that she was trying to hold back her tears by applauding her fan and at the end, she smiled brightly, mouthed "thank you" and swept her hair back.
Jennie was touched by what fan said
Then gave a big smile to the fan
The OP (original poster) then shared the summary of their conversation and tweeted:
"(I told her) that we will always cheer Jennie no matter what she does, to always look ahead and just be 'Jennie.'
Jennie said it was cool before she got emotional and said, 'Don't make me cry.'
From this point, I couldn't say anything. I just kept saying fighting Jennie… Jennie Kim, always be happy!"
Following this video, BLINKs, particularly Jensetters (fans of Jennie) felt grateful to the fan who told the female idol the words that all of them want to convey to her.
Fans are especially pouring greater love and support for the "Shut Down" singer amid the idol's suffering from dating rumors with BTS V, "leaked" photos and hacking issues.
BLACKPINK Jennie Receives Praises For Professionalism During Fan Signing Event
Despite the difficult situation and suffering from various scandals, Jennie earned praises from K-pop enthusiasts for her strong sense of professionalism during the event.
In particular, BLACKPINK attended a fan signing event to commemorate the release of their second full-length album "BORN PINK" held at the IFC Mall in Yeouido, Seoul, on the afternoon of the 25th, where they communicated with Korean fans for the first time in a long time.
During the event, the members captured the attention of attendees by flaunting their individual and unique charms. Among them, the "SOLO" singer stood out for constantly showing her aegyo and doing a lot of fan service.
Although she's facing multiple rumors, it didn't stop Jennie to showcase her beautiful heart, evident by how she sincerely focused and listened to every fan giving her messages and stories.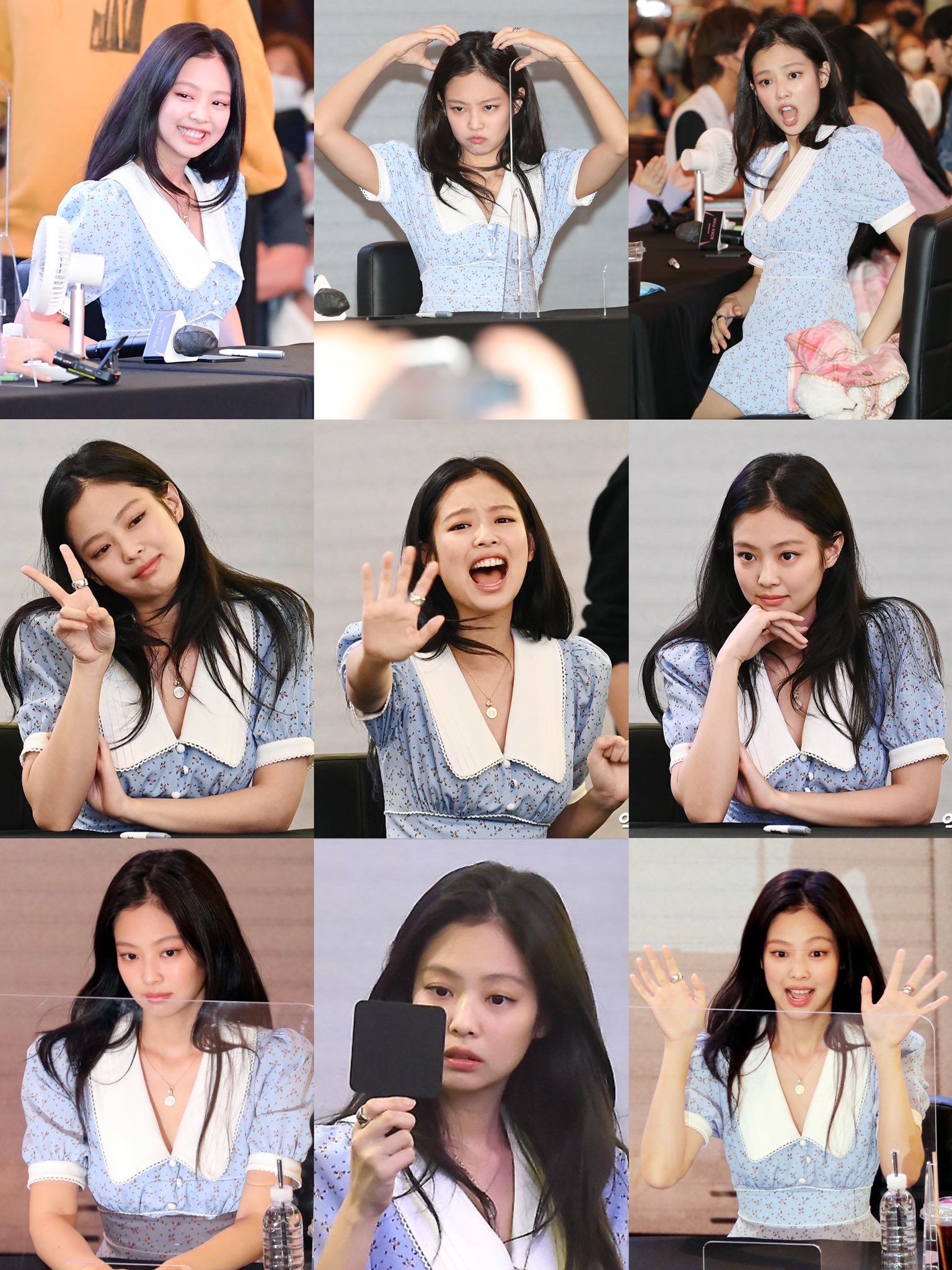 On the other hand, BLACKPINK, the group to which Jennie belongs wrote a new history for girl groups on September 26. According to reports, The quartet topped the "Billboard 200" main chart as a female group worldwide for the first time since 2008.
This is based on a preview article released by Billboard on the 25th, where BLACKPINK's second full-length album "BORN PINK" will enter the top of the "Billboard 200" chart on October 1. This is the first record for a K-pop female artist and the first time in 14 years and five months since Danity Kane in 2008 among girl groups around the world.