Normally, the world of K-Pop and K-Dramas can seem worlds apart. Yet, one event earlier in the year completely changed that when actor Park Bo Gum, BTS's V, and BLACKPINK's Lisa all came together to attend the CELINE show for Paris Fashion Week back in June.
V, Lisa and Park Bo Gum | @kookatae / Twitter
Throughout their time there, the three Korean stars shut down any potential fan wars with their iconic interactions at the event itself. Whether it was dancing along to songs or taking care of each other, Park Bo Gum, Lisa, and V all stole the hearts of netizens.
Along with the interactions, it was reported that all three stars traveled in style on a private jet that was organized by CELINE. On Instagram, V and Lisa proved that they were truly living a life of luxury by showcasing their transport.
| @lalalisa_m / Instagram
| @thv / Instagram
Yet, it seems like not everything was as simple as expected, especially on their return flight to Korea and it has gained attention from netizens.
Park Bo Gum is currently starring alongside some of the biggest stars in the K-Drama industry in the newest reality show Youth MT. In the episodes, netizens get to watch some of the most wholesome interactions between their favorite stars.
Poster "Youth MT"
In the first episodes, all of the teams met up with their team leaders. Park Bo Gum was one of them and was set to lead the Love In The Moonlight team after reuniting with the cast.
The rest of the team all met up together and had fun reuniting after so long. Kim Yoo Jung was right when she quickly asked, "Can you tell us where the prince is?"
Yet, the cast and netizens got extremely worried when it was revealed that "The plane is having trouble landing. We received a call." It was filmed around the time of Paris Fashion Week, and many assumed that it was this flight that was delayed as netizens noticed that Park Bo Gum, V, and Lisa's flight was delayed.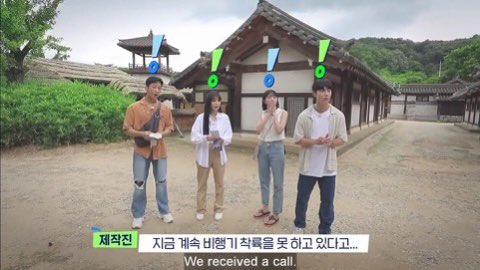 Unsurprisingly, Park Bo Gum's fellow teammates seemed shocked and concerned after hearing about the status of the flight, especially after the production team revealed that they didn't know when the plane was going to be able to land. Kwak Dong Yeon even thought that the crew was playing a joke on them.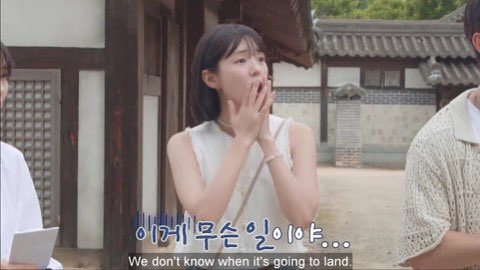 When Jung Jin Young asked about the status, it was revealed that the stars were still flying in the air and it was confirmed that the issues were because of high wind and turbulence.
In the end, Park Bo Gum was able to join them safely, but it suddenly made sense why the three stars were delayed in their return to Korea after the show.
Luckily, all of them arrived safely and could continue with their own schedules. It made netizens realize why BTS's V was probably rushing to get to his transport. The idol apologized for not greeting fans, but the delay must've caused serious issues with their schedules.
When the clip resurfaced, netizens from all the fandoms couldn't hide their relief at the fact Park Bo Gum, Lisa, and V all landed safely.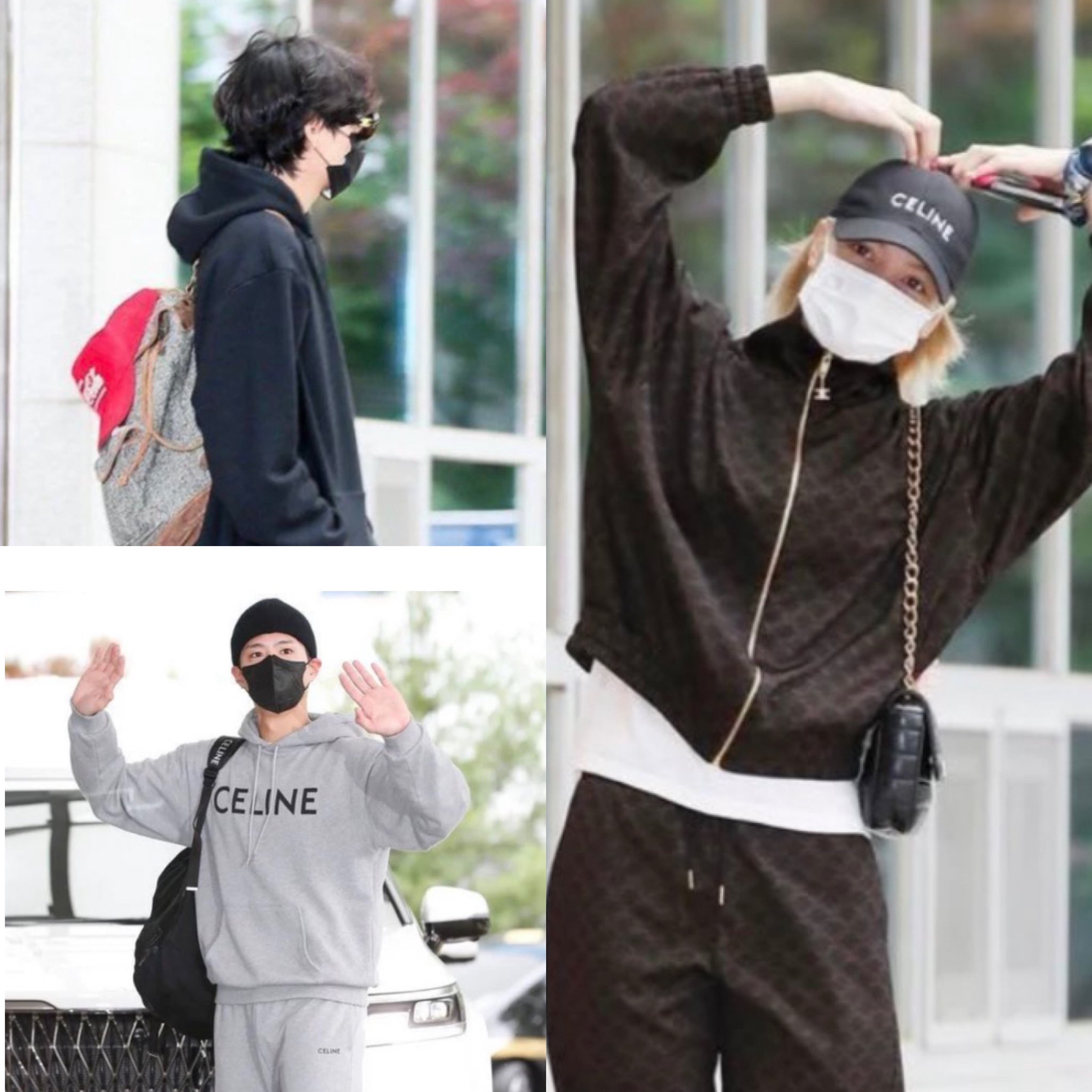 Although planes are a truly safe mode of transport, unexpected changes in the weather can cause concern. Luckily, all three of them arrived safely. The fact that they all continued with their schedules despite the turbulent flight showcases their true personalities.